The International Association of Horticultural Producers (AIPH) is set to co-host the World Ornamental Horticulture Summit from 11 – 13th September 2019 in the Yanqing District of Beijing, China. The Summit will focus on three key areas; intellectual property (IP) in China, trade and cooperation for business expansion in China and developing an understanding of the Chinese consumer market.
For the very first time the World Ornamental Horticulture Summit will take place in China and will focus specifically on areas relating to global opportunities and collaborations with the Chinese horticulture industry. The event aims to provide breeders, growers, exporters, manufacturers and technology suppliers, from around the world, with essential industry knowledge on this unique and rapidly expanding economy.
Managing IP in China
How to manage IP is a major question for any breeder and grower entering the Chinese market.  On Thursday 12th September the summit will focus on IP rights in China and feature keynote speaker Biense Visser, CEO of the multi-national breeding company Dümmen Orange, a multinational breeding company. Mr Long Sanqun, Deputy Director General of PBR Office, National Forestry and Grassland Administration, will discuss current regulations for implementing and enforcing PBR in China followed by an address by Dr Edgar Krieger of CIOPORA on key developments for protecting IP for plant varieties as well as solutions for increasing the flow of new varieties in China.  A panel discussion will enable a comprehensive debate on this critical issue.
Trade and Cooperation
The afternoon session will focus on trade and cooperation with China, featuring keynote speaker Marco van Zijverden, CEO of the world's largest flower exporter Dutch Flower Group. Mr van Zijverden will discuss his experience in developing the Chinese flower market and the potential for maximising this market. Mr. Bjorn Stibbe, CEO of Rabobank China who will look at the prospects for commercial returns in China and how to finance developments. Further speakers will outline Chinese government policy for developing international trade and investment in China and will include Fabian Saenz of Costa Farms, China Far East the AIPH International Grower of the Year 2016.
Understanding the Chinese flowers and plants market
The third main session of the summit, taking place on the morning of Friday 13th, will focus specifically on developing an understanding of the Chinese market. Keynote speaker Lu Zhipeng, Manager of Ornamentals and Horticulture Products Sector, of the leading global online retailer Alibaba Group, will offer unique insights into consumer trends and forecasts.  Joep Hendricks will present findings of the third AIPH International Vision Project report pertaining to consumer trends, changing demand, increasing urbanisation and potential market opportunities in China.
Each session will conclude with an engaging panel discussion with conference speakers and other prominent industry guests such as Mr. Augusto Solano, President of the Colombian flower export association Asocolflores, and Mr. Tewodros Zewdie, Director of Ethiopian Horticulture Producers Exporters Association (EHPEA).
The summit will open with an official ceremony at 9.00 am on Wednesday 11th September, followed by the AIPH International Green City Conference. The summit is co-organised by AIPH (as part of the 71st AIPH Annual Congress, Beijing 8  – 14th September) with AIPH member the China Flower Association (CFA), the Beijing Flower Association, the National Forestry and Grassland Association, China (NFGA), China Council for Promotion of International Trade (CCPIT), the People's Government of Beijing Municipality, Bureau of Beijing International Horticultural Exhibition Coordination and the People's Government of Yanqing District Beijing.
The Summit is supported by the National Afforestation Commission and the Ministry of Foreign Affairs, China and sponsored by Pera Event, Royal FloraHolland, Expo 2024 Łódź, Dümmen Orange and FloraCulture International (media partner).
Booking Details
Delegates can register for the summit or attend as an AIPH Congress full programme delegate. Booking is available on the event page or directly via the registration link. Delegates must register by Tuesday 13th August 2019.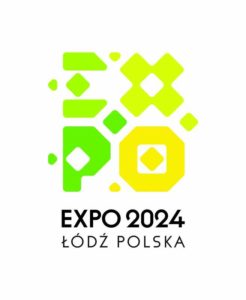 ---