The International Association of Horticultural Producers (AIPH) and the Urban Biodiversity Hub (UBHub) are proud to announce the signing of a statement of collaboration to formalise their partnership for the AIPH World Green City Awards and beyond.
The partnership between AIPH and UBHub aligns the common goals of these organisations in pursuit of co-promoting the benefits of urban actions for plants, nature, and biodiversity by local governments. Through the partnership, UBHub joins the growing network of supporting partners for the AIPH World Green City Awards. In turn, the initiatives that are submitted as entries for the AIPH World Green City Awards will be showcased on the UBHub web tool and online platform.
Ms. Mika Tan, Head of UBHub's Steering Committee, had this to say in support of the partnership: "The AIPH World Green City Awards is a unique opportunity to recognize cities' efforts in linking urban vegetation, food systems, and biodiversity for healing humanity's relationship with nature, and to promote healthier, more sustainable, and liveable cities. The right to a clean, healthy and sustainable environment is a human right, and on the occasion of International Human Rights Day, UBHub is proud to announce our partnership with AIPH to support the inaugural edition of the Awards."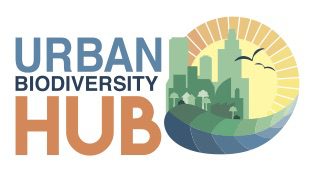 Nature is the foundation on which our very existence depends, yet it is diminishing at alarming and unprecedented rates. The protection, conservation, and restoration of biodiversity, particularly in and around cities, is essential to ensuring that we safeguard the natural ecosystems which provide multiple benefits for urban populations. The critical role of local governments in achieving the global biodiversity agenda is increasingly recognised as cities are taking bold action to reverse the current trajectory. Now, more than ever before, it is critical that we come together to celebrate and showcase best practice and thereby inspire accelerated urban action for plants, nature, and biodiversity.
"The work of UBHub is well aligned with AIPH's vision of celebrating the work of cities for plants, nature, and biodiversity. We are proud to be collaborating with the UBHub team,"- Mr. Tim Briercliffe, Secretary General, AIPH
AIPH, the world's champion for the power of plants, supports the work of their grower associations globally and together they champion a prosperous industry, growing plants that enhance lives, advance societies, and sustain our planet for this generation and the next. AIPH strives to reignite and uphold an appreciation of plants that we believe is a basic human instinct. AIPH also leads global thinking on the successful integration of nature into the built environment. The AIPH Green City programme promotes awareness of the urgent need for urban greening. It is through this programme that AIPH advocates for the essential role of plants in creating vibrant urban areas and aims to develop an international standard for green cities as well as be a focal point for green city best practice and a source of expertise.
The Urban Biodiversity Hub (UBHub) helps cities around the world to measure and promote their biodiversity and assess their biodiversity strategy. UBHub works with municipal and other local governments and their partners to improve the efficiency and effectiveness of their biodiversity planning, according to the goals they set for themselves. This is done by consolidating information on urban biodiversity planning activities and guides in one website, and through their forum and other resources pages which provide access to the latest practices for urban biodiversity planning. UBHub's immediate goal is to create a web tool for local governments (cities) to measure their biodiversity and assess their biodiversity strategy. In the long term, UBHub seeks to promote biodiversity awareness and action within and around cities.
"Many of the actions taken by local governments to harness the power of plants and associated ecosystem services also make significant contributions to conserving, protecting, and restoring urban biodiversity. We are thrilled to welcome UBHub as a supporting partner for the AIPH World Green City Awards and look forward to jointly promoting leading initiatives with the potential to inspire cities around the world to embrace nature-based solutions to our complex urban challenges."- Dr. Audrey Timm, Technical Advisor, AIPH Green City Programme
AIPH and UBHub warmly invite all cities, large and small, to further demonstrate their ambitious actions and showcase their work on urban greening and biodiversity by entering the AIPH World Green City Awards.
"Now is the time to rebuild our relationship with our planet. Cities are a critical part of this process. With more than half of humanity living in cities, and well over half of our consumption driven by urban systems, cities must boldly commit to transform harmful processes and reconnect people with nature. We must start in our communities where we live every day, and cities are the right scale to demonstrate meaningful action and lead global transformation." – Mx Jennifer Rae Pierce, head of UBHub's partnership and engagement team.
Both AIPH and UBHub are united in our aspiration to accelerate local action in support of safeguarding our collective urban future. We jointly acknowledge that by standing together, we have the greatest chance of maximizing our impact.
---